Are you searching for details about Smart Bazaar Kolkata? Reliance retail has launched its stores in Kolkata city. These grocery stores are located in the exact location where Big Bazaar was operational earlier.
Since the Big Bazaar stores are closed in Kolkata City, now Reliance Smart Bazaar stores are operational in those locations. Today we discuss Reliance Smart Bazar Kolkata stores; addresses, phone numbers, timings & customer care details.
Reliance Smart Bazaar Kolkata Latest Details;
As of now, there are 16 stores there in the Kolkata city area. Many people find it difficult to find the store timing and other store details for the new big bazaar stores.
So that is why we have listed all the Reliance Smart Bazaar stores available in the Kolkata city area. Moreover, we will provide details about the Reliance Smart stores as well for your convenience;
Raghunathpur- Vip Road
52/6, Vip Road, Parvati Vihar, Raghunathpur, Teghoria,
Kolkata, West Bengal
Hiland Park-The Metropolis
The Metropolis, 6 Hiland Park, 1925 Chakgaria, Near
Peerless Hospital, Kolkata, West Bengal
Raja .S.C. Mullick Road-Orbit Mall
Orbit Mall, 82 Raja .S.C. Mullick Road, Baghajatin,
Kolkata, West Bengal
J.L.Nehru Road-Lic-Esplanade
Espalande (Dharamtalla), Metropolitan Building, 7
J.L.Nehru Road, Kolkata
Salt Lake City
Ib – 177 & 178,Sector – I ,Salt Lake City, Kolkata ,West
Bengal
Kolkata-Birati
185,Mb Road, Birati,Kolkata, West Bengal
Smart Bazaar Howrah- Liluah-R.D Mall
R.D Mall 269,Gt Road, Liluah,Howrah,Kolkata-West
Bengal
Smart Bazaar Howrah-Jagat Banerjee Ghat Road-Avani River
Side Mall
Avani River Side Mall, 32 Jagat Banerjee Ghat Road,
Howrah, West Bengal
Jessore Road- Diamond City North Mall
Unit No 6, Diamond City North Mall,68 Jessore Road, Shyamnagar Rodcol,Opposite To Aditya Hospital,Near
Bhagati Park ,Kolkata,West Bengal
Parganas-Wood Square Mall
Wood Square Mall,169,Netaji Subhash Bose Rd,
Naredrapur, Ps, Sonarpur, South 24, Parganas, Kolkata,West Bengal
Rashbehari Avenue-Lake mall
Plot No 104,Rashbehari Avenue,Lake mall,Kolkata,West
Bengal
Sreebhumi- Alcove Gloria
403/1, Alcove Gloria, Vip Road,Dakhindari Road.Sreebhumi,Near Laketown Kolkata,West Bengal
Shreerampur-Rd Plaza
Rd Plaza, Kamala Cinema, G.T Road, Mahesh,
Shreerampur, Hoogly, Kolkata, West Bengal
Smart Bazaar Barasat-Jessore Road-Suncity Mall
Suncity Mall,125/1,Jessore Road,Champadali More,24
Paraganas (N),Barasat,West Bengal
P S Aviator
Bb-Kolkata-P S Aviator, Rajarhat Major Arterial Road,
Atghara Chinar Park Crossing, Newtown
Smart Bazaar Bb – Fc-Kolkata-Beleghata Ain Road-Sealdah
Commercial Complex
Sealdah Commercial Complex, Near Seladah Flyover, 1
Beleghata Ain Road, Kolkata, West Bengal
Google Maps Locations for easy Navigation;-
Check the below-given map for easy navigation to the nearest store in the Kolkata area.
Contact Details of Stores in Kolkata
You can contact the stores or customer care if you have any feedback or query. Smart Bazaar is part of the Reliance grocery chain. They have Reliance Fresh, Reliance Smart & Smart Point stores operational in Kolkata city as well.
| | |
| --- | --- |
| Store Name | Smart Bazaar |
| Owner | Reliance Retail Ltd. |
| Store Type | Hyper Store format |
| No. of Locations | All over India |
| Customer Care type | In-store & Online |
| Smart Bazaar Customer Care Number (Landline) | 91-22-61220220 |
| Customer Care Number (Toll-Free) | 1800-103-2022 |
| Customer Care Number (E-mail address) | [email protected] |
Smart Bazaar is the best option for your monthly & daily grocery shopping. Not only groceries they have a vast variety of below products for your shopping;
Smart Bazaar Grocery Shopping
Smart Bazaar Online Free Home Delivery
Jiomart Online Shopping
Fresh Fruits & Vegetables
Pharmacy Products of Reliance
Home Delivery Services
Trends Fashion products
Jio Telecommunication products
Reliance Digital Electronics Products
Reliance Grocery Store List in Kolkata
As discussed apart from the smart bazaar Reliance has another format of grocery stores in the city area. Below is the list of the other formats grocery stores reliance in the city.
Store Name
Store Address
City
Pincode
UtsaComplex
Reliance Fresh Ltd, Shop No.Com101-104,
Ground floor, AG/1 Utsa Centre, Condeville Com, Action Area-I, Rajarhat, Kolkata.
KOLKATA
700101
Budgebudge
20/b S.N.Banerjee Road ,P.S. Budge Budge
KOLKATA
700137
SodepurBarasatRoad
Katghola , Sodepur Barasat Rd., Po-
Sodepur , P S – Ghola Kolkata-700110
KOLKATA
700110
BangurAvenue
88 Block B, Bangur Avenue
KOLKATA
700055
Barasat Colony More
reliance fresh ltd,13,laxmi narayan
colony,kolkata,barasat
KOLKATA
700124
Jodhpur Park
71,Jodhpur Park Kolkata-700068 Weat
Bengal
KOLKATA
700068
Barrackpore Railway
Station
Barrackpore, gaja goli , 24 pgs(N)
Barrackpore, PS Tithaghar
KOLKATA
700120
Kedarnath M Lane
Reliance Fresh Limited. 12/1 Kedarnath
Mukherjee lane, 100ft HIT Road, Ward no: 23 Kdm Market Area, Howrah 711101
KOLKATA
711101
Netaji Nagar
Indraprastha Appartment, 2/65, NSC Bose Road, Nataji Nagar, Kolkata – 700092
KOLKATA
700092
Italgacha Vasundhara Apartment
Basundhara Apartment 27, Basundhara Apartment, Italgacha Road, Airport Gate No.1, Italgacha, North 24 pargana, W.B
KOLKATA
700079
Rajarahat, Shresta Garden
Shreshta Arcade, Holding no. RGM/3/163 & 197. BL-D,Ward no. 5, Rajarhat Main Road, Kalipark, P.S – Airport
KOLKATA
700064
Loharuka, Khaikalli
Green Wood, VIP Road, Kaikhali,P. O.
Airport, Kolkata
KOLKATA
700152
RRL Rosedale
Ground Floor, Rosedale Plaza, Rosedale
Garden Complex, New Town, PO & PS Rajarhat, North 24 Parganas, West Bengal, Pin No – 700156
Kolkata
700156
Oracle Realmark Narendrapur
No. 460, Plot 2162-2164 & 2166 NSC Bose
Rd,PS- Sonarpore, Municipality: Rajpur- Sonarpore,Kolkata, West Bengal, Pin No. – 700103
KOLKATA
700103
Southwinds
No: 132, Ghosal Para Road, Police Station:
Sonarpore,Kolkata, West Bengal, Pin No. – 700148
KOLKATA
700148
Windsor Heights Kamalgachi
No. 277, GF, Windsor heights, Uttar
Kumrakhali, Kolkata, West Bengal, Pin No.- 700103
KOLKATA
700103
Meri Chai- Kolkata
Ward No. 13 Holding No A 5-6,New
Gopalpur Sarkarpool,Budge Budge Trunk Road 24 parganas(S),Kolkata – 700143 West Bengal
Meri Chai- Kolkata
700143
Ashoknagar
No.7/359/269 Kalyangar, Plot No-
1526/B/4, PS Ashoknagar, Mouza-Haripur, Ward No-07, Kalyanagar Kolkata, West Bengal, Pin No.- 743275
KOLKATA
743275
Khardah
16/373 Old Calcutta Road,Ward No 17, P.S Khardah,C.S & R.S Plot No.235(P) Corresponding L.R Dag No.386 C.S & R.S Kolkata, West Bengal, Pin No.- 700112
KOLKATA
700112
Ranihati
RS Khaitan 252, LR Khaitan 96/1,536/1,22, 5/1,545,764/1,256/1,740/1,666/1,416/1 &
914 Mouza Ranhati JL No.17, PS Panchla
Kolkata, West Bengal, Pin No.- 711302
KOLKATA
711302
Topsia
31, Dr.Ambedkar Sarani, Ward No.59 of
KMC, P.S Topsia, Post office : Gobind Khatick Road, Kolkata, West Bengal, Pin No.- 700046
KOLKATA
700046
Kanyanagar
RS & LR Plot No 1772 17241725 JL No 35
Khaitan No 4330, 4331 Mouza Kanyanagar PS Bishnupur, Block Bishnupur 1, Kolkata, West Bengal, Pin No.- 733398
KOLKATA
733398
Megh Bristhi Kalyani
Megh Bristhi Building, B1 219, Kalyani
Nadia, Kolkata, west Bengal, Pin No.- 741235
Kolkata
741235
North Spring Apartment
North Spring Apartment 8, M M Feedar
Road Kamarhati Kolkata, West Bengal, Pin No.- 700057
Kolkata
700057
Barasat
RS Plot No.79 & 79/322 RS Khaitan 162 &
241 Mouza Prasadpur JL No.39 PS Barasat, North 24 Parganas, Kolkata, West Bengal, Pin No.- 700124
Kolkata
700124
Nandy Plaza
Mouza- Srikrishnapur,J.L No -103,RS Dag No.17, Khatian No.174,Nandy Plaza Holding No.90/10,Taki Road,Kazipara,P.S Barasat, Kolkata, West Bengal, Pin No.- 700124
Kolkata
700124
Mouza Hanspukuria
CS Khaitan No.417 LR Khaitan No 232/1
Mouza Hanspukuria JL No 20, PS Thakurpukur Ward No.144 South 24 Parganas, kolkata, West Bengal, Pin No.- 700104
Kolkata
700104
Mouza Bagnan
Rs Dag No 380, Lr Dag No 374 Rs Khaitan No 72 Lr Khaitan No 962/2 & 3197 Mouza Bagnan Jl No 60 Ps Bagnan, Kolkata, West Bengal, Pin No.- 711303
Kolkata
711303
Pollyshree Chinsurah
Dharampur Kodalia I P S and P O Chinsurah
District Hooghly Kolkata, West Bengal, Pin No.- 712101
Kolkata
712101
Sajirhat
No 117 118 JL No 34 CS Dag No 222, Plot
No 1215, Khaitan No 3221, 3222, 3223
Ward No 06 New Barrackpur North 24 Parganas, Kolkata, West Bengal, Pin No.- 700131
Kolkata
700131
Mouza Kulberia Tamluk
LR Khatian- 238/1 in Mouza- Kulberia,J.L. No.- 274 Uttar Sonamui Gram Panchayat, ADSR- Tamluk, District- Purba Medinipur, Kolkata, West Bengal, Pin No.- 721636
Kolkata
721636
New Barrackpur
No.1047,1048 JL No.35, Dag
No.04,303/1630 Khatain No.1247,81/1,
Mouza Aharmapur, New Barrackpur, North 24 Paraganas Kolkata, West Bengal, Pin No.
700131
Kolkata
700131
Shriyan Arcade Kharda
24/1 Choudhary Paraold Calcutta Road
Under Khardan Municipality Wardan No 10 P S Kharda KolkataWest Bengal, Pin No.- 700118
Kolkata
700118
Reliance Smart Point in Kolkata Store list
| | |
| --- | --- |
| Store Name | Address |
| Smart Point Kolkata Shyamnagar | 285,East Ghoshpara Road 24 Paraganas North, Shyamnagar |
| Smart Point Bangur Park | Bangur Park, 89/129,130, 131 Pandit Ishan Chandra Road,Rishra |
| Smart Point New Barrackpo | 6,Sarat Chatterjee Road, New Barrackpore, |
| Smart Point Feeder Road | 9/8, Feeder Road P.O. :Belghoria,P.S. : Belghoria |
| Smart Point Baranagar | Mallika,110,Gopal Lal Thakur Road Baranagar,Dunlop |
| Smart Point Dumdum Cant | Ground Floor,9A/S3,Dr.Sailen Das Sarani, Po Road, Dum Dum Cant. |
| Smart Point Maniratnum | Maniratnum Rajarhat Road |
| Smart Point Kalindi | Mayurakshi P-125,Kalindi Housing Estate |
| Hatiara | Akshara Lotus Garden,F/F2,Hatiara Road Jorda Bagan,Jyangra,Baguihati,Rajarhat |
| Kestopur | Ac 385,Samarpally,Kestopur, Near Milan Bazaar, |
| Dobson Road | 49,Dobson Road , Block – A Howrah |
| Rajarhat | Central Mall,Action Area-1B,Plot No.Bg Gf,Block By Block Shopping Mall,Rajarhat |
| Broad Street | Akshara Petals 19,Broad Street |
| Harish Park | Shantman Residency,3A Gopal Banerjee- Street,Opp- Harish Park |
| Bakul Bagan | Riddhi Siddhi Jyoti 1,Bakul Bagan Row,1St Floor |
| Smart Point Kolkata Batanagar | Office 3,4&5,Lower G.F,Lake Town Tower-I New Bata Road, Batanagar, Maheshtala, |
| Smart Point Kolkata Ellora Cinema | 7A,Sourin Roy Road, Ellora Cinema, Behala, |
| Smart Point Kolkata Shakuntala | Symphony Tower 278, Ho Chi Min Sarani |
| Smart Point Kolkata Sn Roy Road | Rajhans Enclave 68 Santosh Roy Road |
| Smart Point Kolkata Hb Township | Sanchita,Plot 29,Block A,Ward-31, 77 Central Road,Hb Township,Ps.Kharda, |
| Smart Point Kolkata Sadar Bazaar | Ground Floor, 41, Bazaz Mahal, Sadar Bazaar, Po & Ps- Barrackpore, |
| Smart Point Kolkata Vivekananda Sarani | 4/1,Pooja Ashiana,Vivekananda Sarani Charakdanga (Italgacha).Po&Ps-Dum Dum |
| Smart Point Kolkata Basunagar | P440, Basunagar, Gate No.1, Madhyamgram, Po & Ps : Madhyamgram, |
FAQ
What is Smart Bazaar Kolkata Contact number?
1800-103-2022 is the toll-free number for customer care.
What time does smart Bazaar open in Kolkata?
It opens the grocery store at 10:00 AM the morning.
How Late Is The Closest Grocery Store Open? Smart Bazaar Store only?
Most of the stores remain open till 10:00 PM, few exceptions are there are due to rush stores may remain open till 11:00 or till 12:00.
Final Words;- Reliance Retail has expanded its grocery business through Jiomart online & now they are growing rapidly with Smart Bazaar & Smart point stores. All the stores are the best option for your complete family grocery shopping.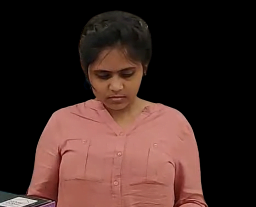 I am a Housewife & love to do blogging. I have been in the field of blogging for the past 10 years. I love shopping & sharing my experience, found gaps in details about the retail store & their timings & addresses. Decided to fill the gap by providing helpful and easy-to-understand information. Our website is a listing website sharing details about local shops & brands shops in a city near you via, going through the official website & getting more information from store people who are working there.