Are you searching for details about Smart Bazaar Kanpur? Reliance retail has launched its stores in Kanpur City.
These grocery stores are located in the exact location where Big Bazaar was operational.
Since the Big Bazaar stores are closed in Kanpur city & nearby areas, now Reliance Smart Bazaar stores are operational in those locations. Today we discuss Reliance Smart Bazaar Kanpur stores; address, phone number, timings & customer care details.
Check the Smart Bazaar Lucknow details.
Reliance Smart Bazaar Kanpur Details
As of now, there are 4 stores there in the Kanpur city area. Many people find it difficult to find the store timing and other store details for the new big bazaar stores.
So that is why we have listed all the Reliance Smart Bazaar stores available in the Kanpur city area. Moreover, we will provide details about the Reliance Smart stores as well for your convenience;
Sr. No.
STORE NAME
STORE ADDRESS
PIN CODE
1
Smart Bazar KANPUR- GUTAIYA-MOTI RAVE MALL
MOTI RAVE MALL, GUTAIYA, NEW RAWATPUR CROSSING,
KANPUR, UTTAR PRADESH
208026
2
Smart Bazar KANPUR-KIDWAI NAGAR-SOUTH EX MALL
SOUTH EX MALL, O BLOCK , NEAR BABA KUTI CHAURAHA, KIDWAI
NAGAR, KANPUR, UTTAR PRADESH
208002
3
Smart Bazar KANPUR- M.G. ROAD-Z-SQUARE MALL
Z-SQUARE MALL, BADA CHAURAHA, M.G. ROAD, KANPUR, UTTAR
PRADESH
208001
4
Smart Bazar RATAN HIMANCHAL
KANPUR-RATAN HIMANCHAL, RATAN HIMANCHAL, BLOCK -A, SCHEME AFW, DHARSHANPURWA, KANPUR
208002
What are the Timings of Kanpur stores?
Check below the store timings. Always plan your grocery shopping according to the store timings.
| | | |
| --- | --- | --- |
| Smart Bazaar Kanpur | Open Time | Close Time |
| Monday | 10:00 AM | 10:00 PM |
| Tuesday | 10:00 AM | 10:00 PM |
| Wednesday | 10:00 AM | 10:00 PM |
| Thursday | 10:00 AM | 10:00 PM |
| Friday | 10:00 AM | 10:00 PM |
| Saturday | 10:00 AM | 10:00 PM |
| Sunday | 10:00 AM | 10:00 PM |
Smart Bazaar Kanpur Contact Details
You can contact the stores or customer care if you have any feedback or query. Smart Bazaar is part of the Reliance grocery chain. They have Reliance Fresh, Reliance Smart & Smart Point stores operational in Kanpur city as well.
| | |
| --- | --- |
| Store Name | Smart Bazaar |
| Owner | Reliance Retail Ltd. |
| Store Type | Hyper Store format |
| No. of Locations | All over India |
| Customer Care type | In-store & Online |
| Smart Bazaar Customer Care Number (Landline) | 91-22-61220220 |
| Customer Care Number (Toll-Free) | 1800-103-2022 |
| Customer Care Number (E-mail address) | [email protected] |
Smart Bazaar is the best option for your monthly & daily grocery shopping. Not only grocery they have a vast variety of below products for your shopping;
Smart Bazaar Grocery Shopping
Smart Bazaar Online Free Home Delivery
Jiomart Online Shopping
Fresh Fruits & Vegetables
Pharmacy Products of Reliance
Home Delivery Services
Trends Fashion products
Jio Telecommunication products
Reliance Digital Electronics Products
Reliance Grocery Store List in Lucknow
As discussed apart from the smart bazaar Reliance has another format of grocery stores in the city area. Below is the list of the other formats grocery stores reliance in the city.
Smart Point in Lucknow Store list
| | |
| --- | --- |
| Store Name | Address |
| Smart Point Kanpur Keshavpuram | Ground Floor,M/Comm-33, Scheme-1,Sector-M,Keshavpuram,Awas Vikas |
| Smart Point Kanpur Lajpat Nagar | The Villa,Laxmi Ratan Colony, Lajpat Nagar,Narainpurwa |
| Smart Point Kanpur Barra | House No.-17,Mig Block Z1, Scheme Ii,Barra Main Road,Barra |
| Smart Point Kanpur Kidwai Nagar | 543/87, Near Fedex Express, K-Block, Kidwai Nagar |
| Smart Point Kanpur Shyam Nagar | D-48,Shyam Nagar Sujadganj,Kanpur |
| Smart Point Kanpur Yashoda Nagar | Shahnai Guest House, 113 B, Yashoda Nagar, |
FAQ
What is Smart Bazaar Kanpur Contact number?
1800-103-2022 is the toll-free number for customer care.
What time does the smart Bazaar open in Kanpur?
It opens the grocery store at 10:00 AM the morning.
How Late Is The Closest Grocery Store Open? Smart Bazaar?
Most of the stores remain open till 10:00 PM, few exceptions are there are due to rush stores may remain open till 11:00 or till 12:00.
Final Words;- Reliance Retail has expanded its grocery business through Jiomart online & now they are growing rapidly with Smart Bazaar & Smart point stores.
Smart Bazaar Kanpur stores are the best option for your complete family grocery shopping.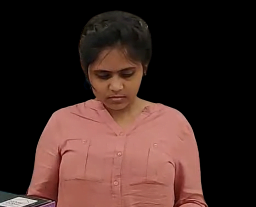 I am a Housewife & love to do blogging. I have been in the field of blogging for the past 10 years. I love shopping & sharing my experience, found gaps in details about the retail store & their timings & addresses. Decided to fill the gap by providing helpful and easy-to-understand information. Our website is a listing website sharing details about local shops & brands shops in a city near you via, going through the official website & getting more information from store people who are working there.